Day Two in Lourdes had the groups' first opportunity to celebrate Mass in one of the chapels across the river from the Grotto
Bishop Fintan Gavin was the principal celebrant.
Many of the pilgrims were involved in the various liturgical roles: singing, music, reading, leading prayer, processions, stewarding, assisting those who needed help.
This chapel is very near the special hospital; where the pilgrims who need assistance are accommodated.
After Mass, everyone headed for the front of the Basilica where the traditional group photos are professionally taken.
Many homes across the diocese have some of these photos which were taken during pilgrimages over the years. Collectively, they tell of the faithful response of the people of our diocese to Mary's invitation to "come here to bathe and to pray".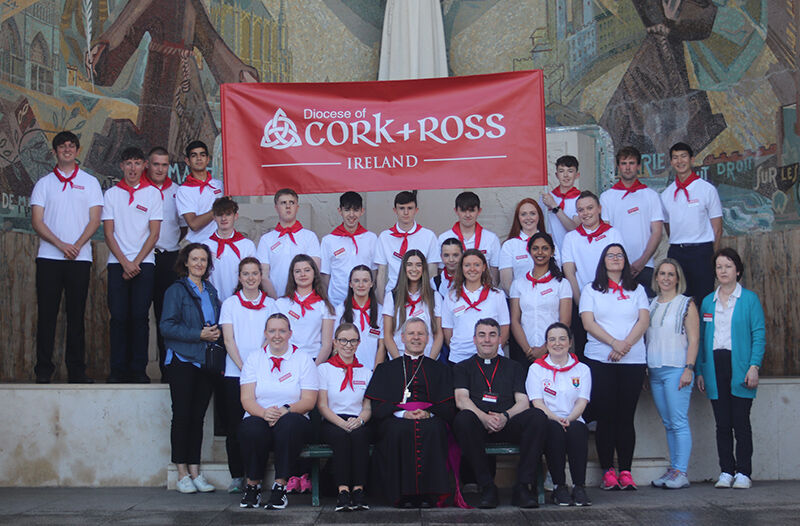 Group photo of Bishop Fintan with the young adult helpers and school students.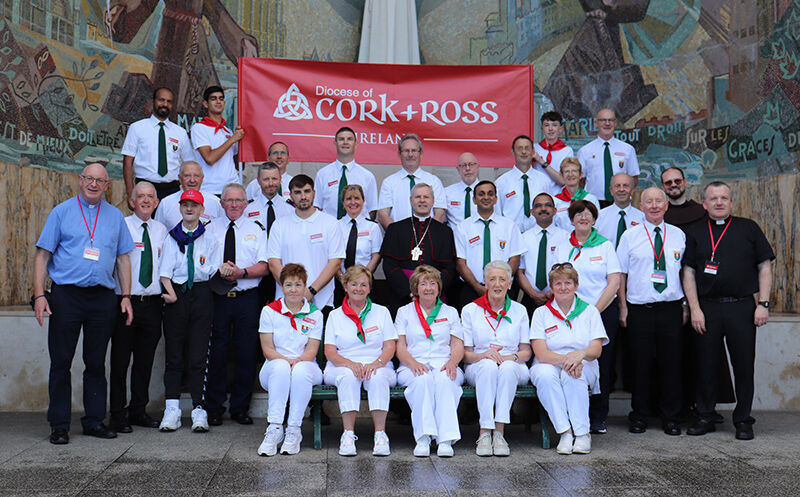 Pilgrimage coordinators and the adult helpers pictured in Lourdes on Day 2 of the pilgrimage.