Becoming a priest of the Diocese of Cork and Ross
The world needs priests just like it always has. Do you think life as a priest may be for you?
Where does it start?
Becoming a priest has its beginnings in something very personal and unique to each person - having a sense of a personal invitation from God which grows over time. This is strengthened through regular prayer, listening to the Word of God and being part of a living worshipping faith community.
Who can I talk to?
You can talk, in confidence, to:
Fr Cian O'Sullivan, whom Bishop Fintan has asked to support people with information about priesthood in our diocese.
Or have a chat with any one of the priests whom you may know through your local parish, or any priest of the diocese.
Priesthood in the Diocese of Cork and Ross
In the Diocese of Cork and Ross there are 67 parishes, with 350,000 approx Catholics.
The diocese stretches from Cork City to the Southern and Western parts of the county. Priests serve in parishes, hospitals, secondary schools, third level colleges, prisons, teaching at the seminary, pastoral development and other administrative roles at diocesan level.
Every day is different in the life of a priest. In his ministry he will encounter many people and respond to many different situations each day.
The Permanent Diaconate
What is a Permanent Deacon?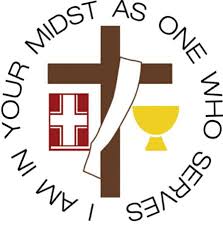 In the gospels we see how the ministry of Jesus of Nazareth was characterised by humble service. He called his disciples to imitate him.
At the Last Supper, after he washed the feet of his Apostles, Jesus said: "I have given you an example so that you may copy what I have done to you" (John 13:15).
In the Acts of the Apostles (Acts 6: 2-4) we read how Stephen and six others were appointed by the apostles to assist them in their mission, specifically through works of charity. Their hallmark was service and works of charity.
The Permanent Deacon answers the call of Jesus and his Church in three specific ways: through the ministry of Charity, the ministry of the Word and the ministry of the Altar.
The Ministry of Charity
To service the poor, the vulnerable and the marginalised;
To coordinate the local Church's response to their needs;
To have a special care for matters of social justice;
To foster and support parish groups and organisations.
Find out more about being a Deacon
Who can I talk to about becoming a Deacon?
You can talk, in confidence, to Fr Bernard Cotter