Last Thursday evening parishioners of Ballinora, Ballincollig and Ovens/Farran united in prayer as one of the newly created Families of Parishes.
This report is from Fr. Kamil Bachara CC
It was a good start, a first step on the journey as we want to build a real family, where everyone is welcome and there is a place for everyone.
More than 100 people gathered in St. Mary's and St. John's Church in Ballincollig to pray together The Rosary for World Peace. They were welcomed by Sr. Nan O'Mahony who also gave a lovely reflection on Our Lady. Then the Rosary started. Each decade was led by a rep of a different community and followed by a hymn sung by one of the choirs. There were choirs from Ovens, Ballinora and Ballincollig involved.
Some children brought roses to the statue of Our Lady. It was a really prayerful and powerful time and a great opportunity to meet people from the Family after some years or for the first time. Those present enjoyed the prayer and time spent together.
Huge thank you to all involved in preparations for the event: the members of Ballincollig Parish Council who made posters, decorations, contacted the leaders of each community. Thank you to the teenagers involved: Smrithi and David, individuals and rosary groups from different communities, the choirs with their conductors and the organist. All of them made that evening really special.
The service finished with a few words of thanks by Fr. Kamil, the blessing given by all the priests present and a huge round of applause for each and everyone from the Family of Parishes.
As the final hymn the whole congregation sang "Lady of Knock" asking for the intercession of the Golden Rose, Queen of Ireland and Queen of Peace and praying for world peace which is so badly needed at this time.
Everyone leaving Ballincollig church last Thursday night hoped that this was only the beginning of a beautiful tradition of various meetings in each of our communities throughout the year.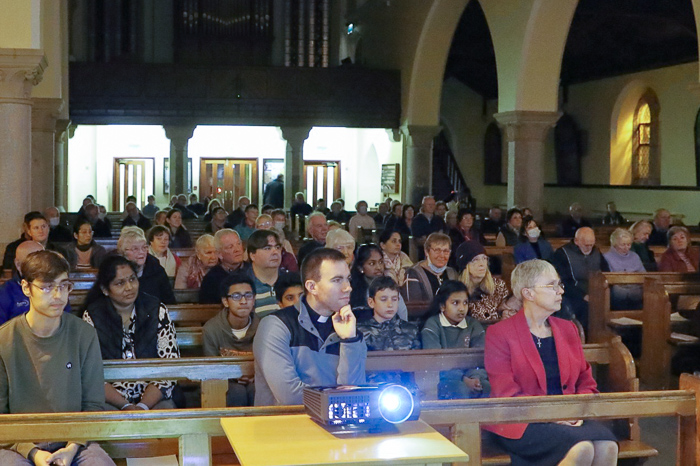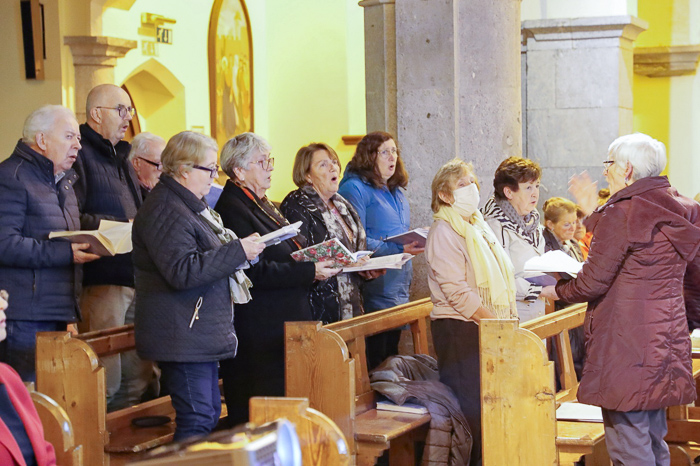 Photos by Binu Thomas