A wonderful celebration of the bicentenary of the Church of the Sacred Heart, Ballyheada, took place during the vigil Mass on Saturday 17th June 2023. The principal celebrant was Bishop Fintan Gavin, assisted by Fr. Danny Pyburn Co-PP and Deacon John Guirey.
This was the final of three consecutive bicentenaries in Ballinhassig parish, with Goggin's Hill and Ballygarvan churches having celebrated similar milestones in 2021 and 2022 respectively.Much appreciation is owed to the many that helped with the celebrations of all three bicentenaries, especially the parish secretary, Mary O'Halloran, and the Parish Assembly.
People came together to clean and paint the outsides and insides of all three churches in recent years. They also helped to put up bunting, to erect banners and memorial plaques.The church bell systems have now been restored in both Ballygarvan and Ballyheada churches.
Ballyheada celebrations were arranged to take place close to the Feast of the Sacred Heart of Jesus. Combined parish singers and musicians added greatly to a powerful celebration of thanksgiving for two centuries of worshipping God in Ballyheada church. Parish groups, families and individuals participated in the joyful Mass.
A talk on the history of the church was given at the end of the Mass by local historian John L. O'Sullivan. After Mass, the bishop unveiled a commemorative plaque and blessed a restored Mass Path cross. The evening concluded with lots of chat and refreshments in the nearby National School, during which the bishop, assisted by children, cut a special bicentenary cake and he was presented with a souvenir gift in appreciation of his presence at all three bicentenaries.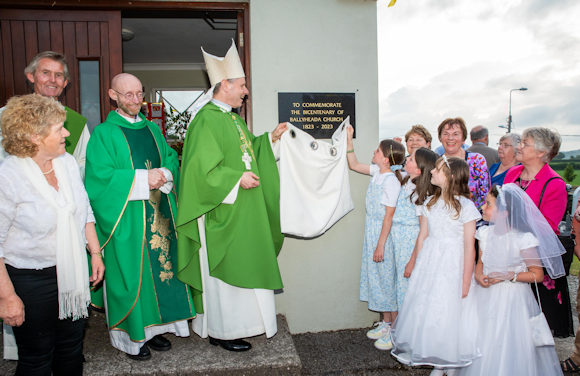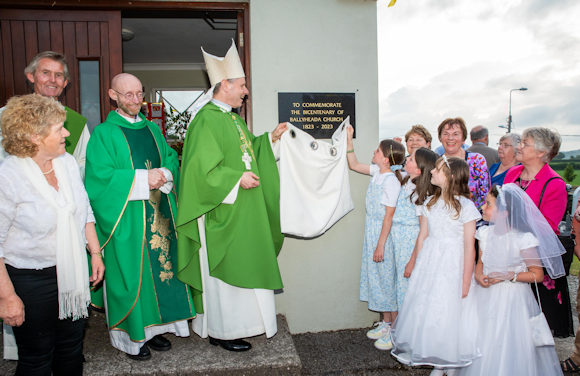 580-BallyheadaJA4_1093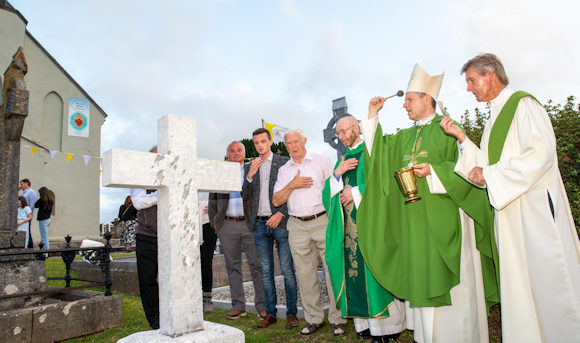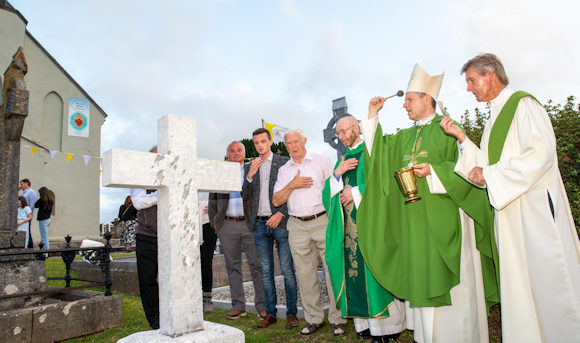 580-BallyheadaJA4_1115
Bishop Fintan Blesses a restored Mass Path Cross. Pic. JJ Hurley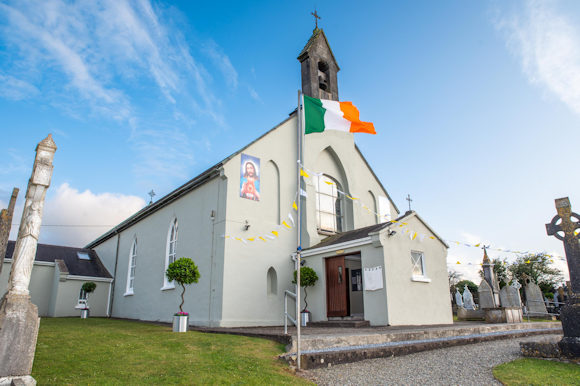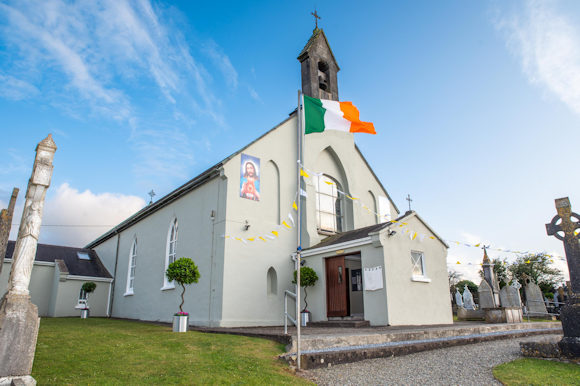 580-BallyheadaJA4_1003
Ballyheada Church Pic. JJ Hurley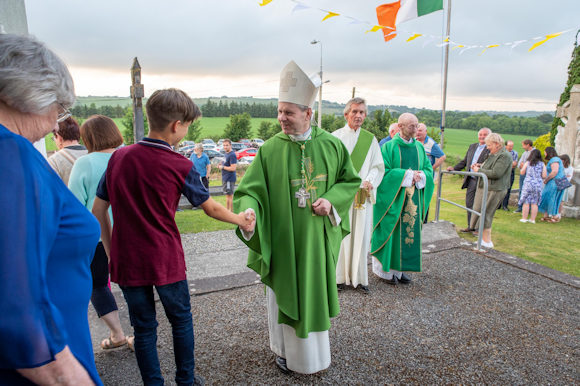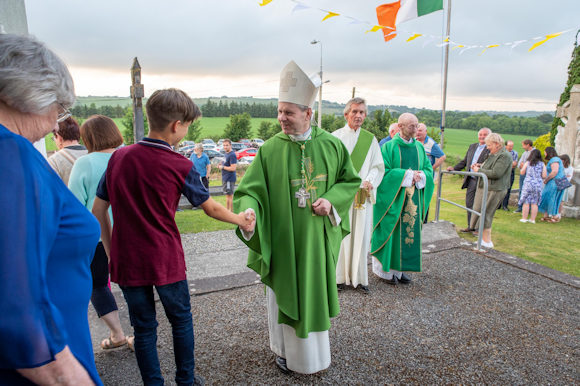 580-BallyheadaJA4_1022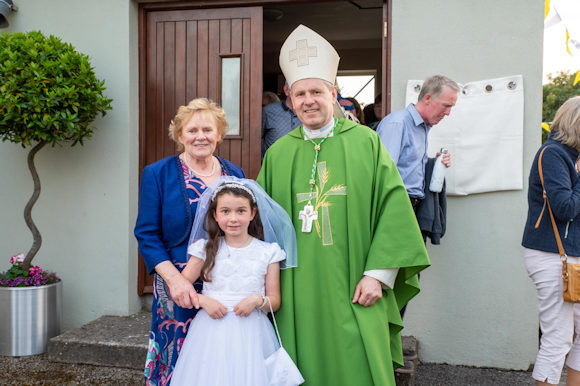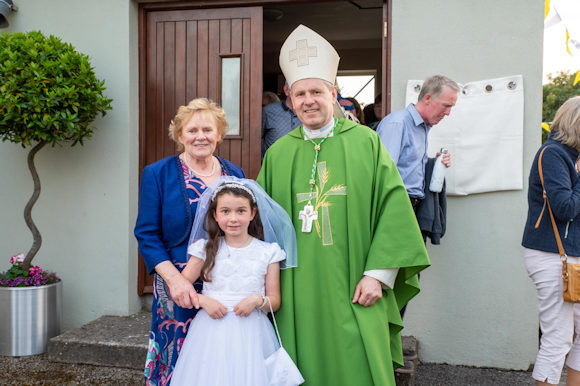 580-BallyheadaJA4_1044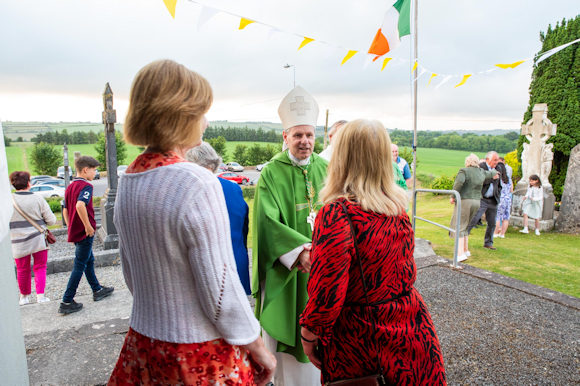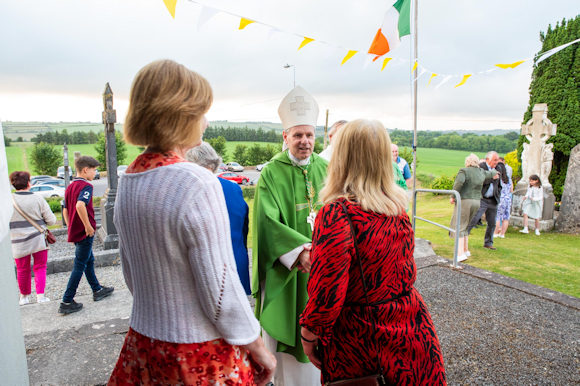 580-BallyheadaJA4_1028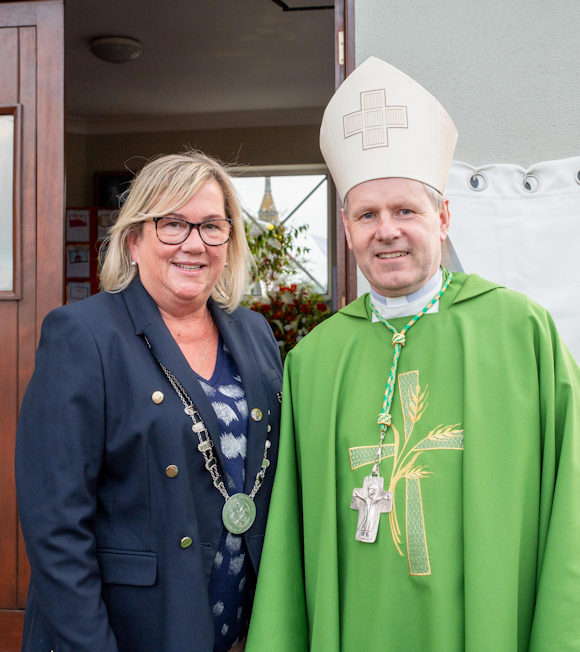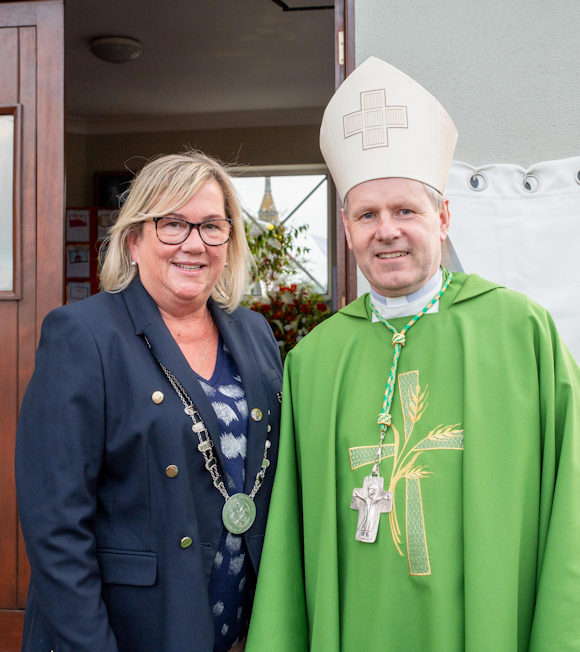 580-BallyheadaJA4_1064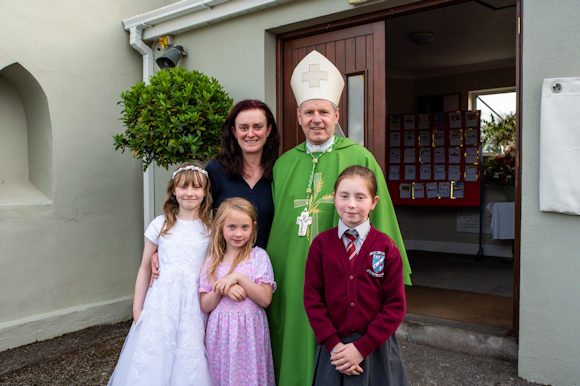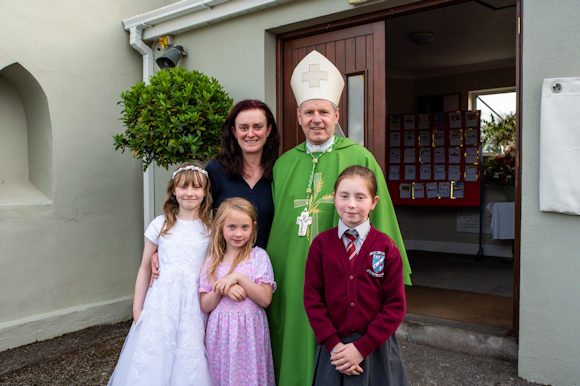 580-BallyheadaJA4_1081
Bishop Fintan Gavin greeting parishioners Michelle Murphy with Makayla, Juliet and Chloe Murphy from Skehanah. Picture. John Allen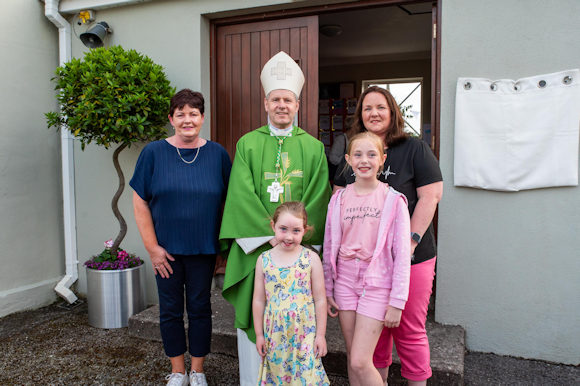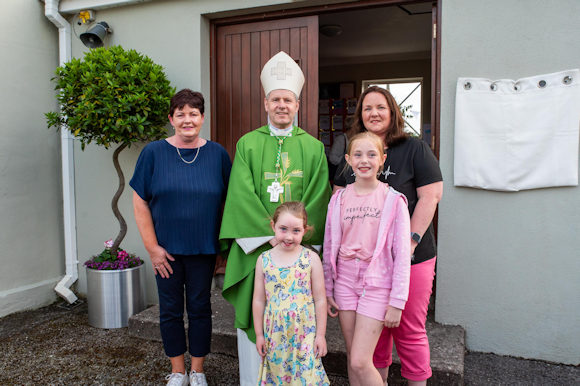 580-BallyheadaJA4_1085