On the evening before flying back to Cork from Lourdes (while Storm Agnes was raging around!), Bishop Fintan Gavin paid tribute to all who made the pilgrimage possible.
He acknowledged in a special way the generosity of the helpers who freely give of their time and expertise to make sure that everything goes well and the assisted pulgrims have every help they need.
One of the helpers has been part of the pilgrimage for 40 years this year and Bishop Fintan presented her with a special momento.
Deirdre Courtney from Bishopstown, Cork, is now part of the pilgrimage leadership team and has work alongside thousands of other helpers over the years.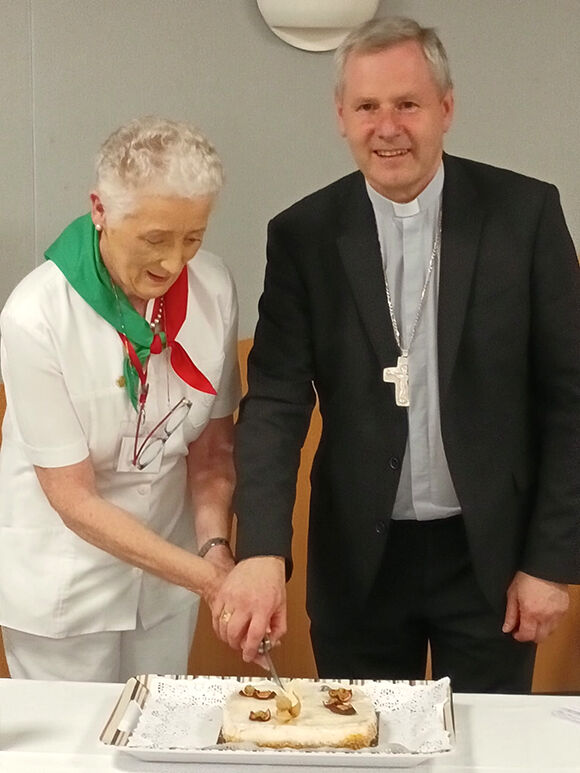 Bishop Fintan helps Deirdre cut the social cake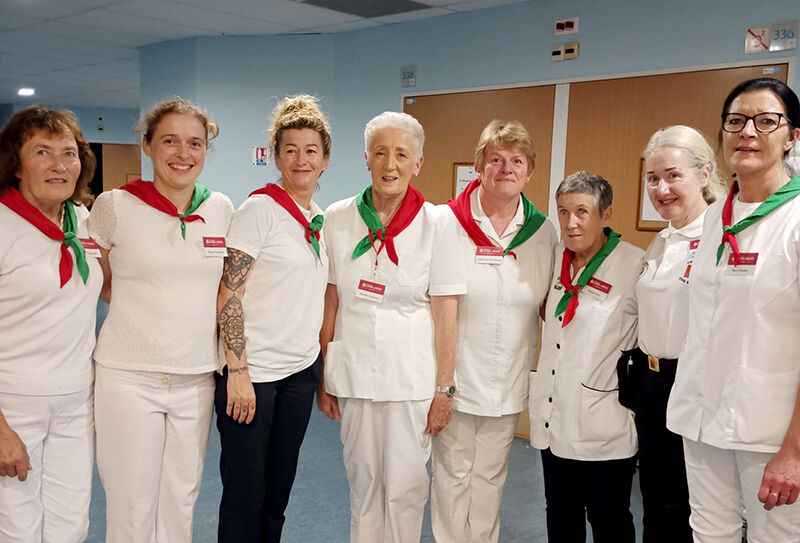 Deirdre Courtney (fourth from left) with co-helpers on the pilgrimage to Lourdes