SEEK23 Conference – Cork and Ross Profiles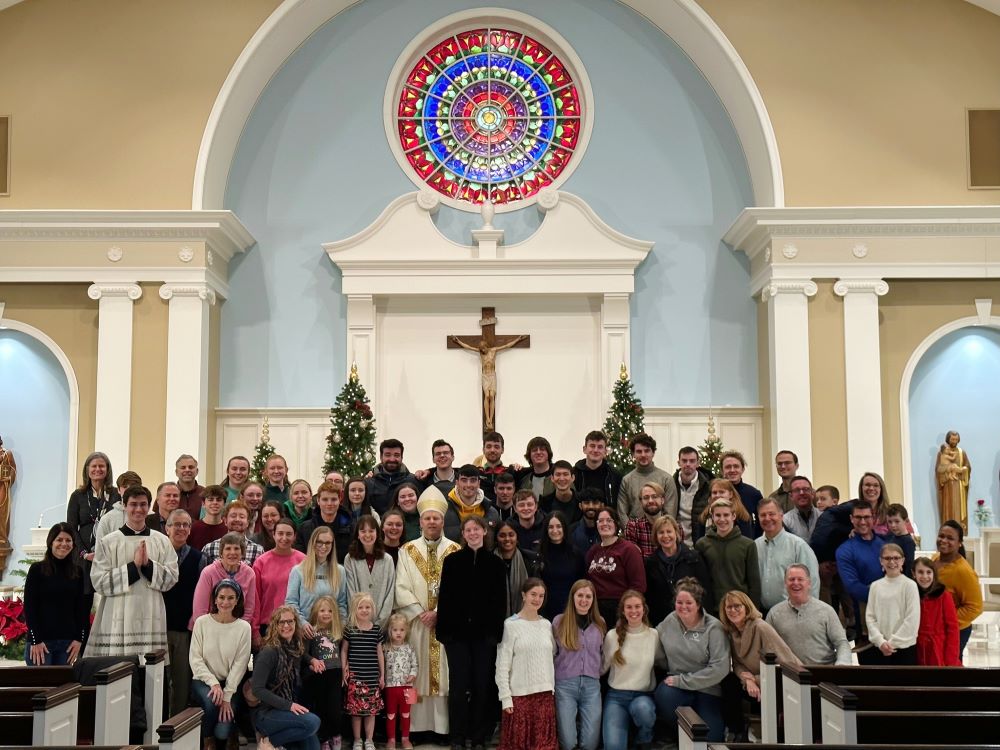 Final Mass celebrated by Bishop Fintan with all the Irish attendees of SEEK23 and host families in Chicago.
In January, Bishop Fintan Gavin accompanied a group of Cork and Ross youth to the SEEK23 Conference is St. Louis, Missouri, USA. This conference is hosted by the ministry group 'FOCUS', which stands for Fellowship of Catholic University Students. The conference was a 5-day gathering of 17,000 students, parishioners and religious, in which, through prayer, sacraments, inspiring keynotes and more, the attendees are given an opportunity to encounter the Gospel anew and to be revived, equipped and encouraged for the life of faith Christ is calling us to lead. The group got to meet world famous Catholic speakers such as Emily Wilson, Fr. Mike Schmitz, Sr. Miriam James Heidland and Paul J. Kim. The group was hosted by Irish FOCUS missionaries from both Dublin and Belfast. The Cork and Ross youth in attendance found it to be an inspiring experience, take a look at what the attendees had to say;
Sarah Ryan Purcell, Cork and Ross Parishioner, 3rd Year Teaching Student MIC –
SEEK23 was truly a transformative experience. There are few times in my life when I feel like I can truly be myself - free from the judgement of others - and this was one of those moments.
I felt a deep sense of belonging and acceptance among the 17,000 Catholic university students, parishioners, missionaries, and religious life.
There was a perfect balance of prayer, games, adoration, excursions, talks, workshops, and night-time entertainment!
I returned home with a fresh sense of purpose, a support network of friends from across Ireland and with a strong enthusiasm to spread The Good News.
My sincere thanks to the Diocese of Cork and Ross for this opportunity, particularly to Bishop Fintan Gavin, and to the FOCUS missionaries in Ireland who made this trip possible.
James O'Shaughnessy, Masters Engineering Student UCC -
I travelled to St Louis, Missouri with the Diocese of Cork and Ross in January to go to the SEEK23 conference. The experience was instantly amazing. On the first night, we went to mass in an arena with 17,000 people from around the world, consisting of students, priests, and even bishops.
It was fantastic to walk through the Conference Centre each day and see so many young people in the faith. Each talk I went to gave me a deeper understanding and perspective to my faith and living as a young Catholic today.
The highlight for me was the Eucharistic Adoration. Seeing thousands of people in one place for this was very special along with how I felt. Even though I have returned from the conference almost two months ago, I still feel the same love and presence from God as I did when surrounded by thousands of other young Catholics.
Andrew Lim Sheng Ru, 5TH Year Medicine Student UCC –
I would never have imagined that I'd get the opportunity to fly over to St. Louis, Missouri, to attend a SEEK conference with a group of fellow Catholics from Cork, but through God's grace this came to be and I'm certainly very thankful for this experience.
One of the most impactful moments was being part of the great crowd of over 17,000 people who gathered in a stadium for the celebration of the Mass. It truly spoke to me of the universality of the faith and that it is the same God who brings us all together in this act of worship. Attending the various talks and hearing of the witness of many people who have given their lives generously to Christ has certainly encouraged me to aspire towards living my every day with more intention and faithfulness to God.
The SEEK23 conference gave me consolation that even in a culture that seems contrary to the faith, there are countless men and women, who like me, are striving for lives of holiness, and are not alone in doing so. May we cling ever more closely to Christ and never walk this journey of faith alone!
Ciara Aherne, 2nd Year Dentistry Student UCC –
My experience at SEEK23 is one that will be forever engraved in my mind. Over the five days we spent there we made a connection with the Lord like we had never before.
Although I thoroughly enjoyed the whole conference, my favourite part was adoration. It was inspiring to see 17000 students like myself praising Jesus. It was a pleasure to meet other catholic students and form genuine friendships. It has really encouraged me as well as challenged me to keep practising and developing my faith.
Miriam Goulding, UCC Chaplain –
I travelled to the SEEK23 conference in Missouri, USA with the Diocese of Cork and Ross back in January. It was such an uplifting and inspiring experience. We were blessed to hear from world-famous Catholic speakers who shared such incredible wisdom and guidance on how to seek the heart of Christ's call in our lives and how to live a Christ centred life.
I felt so encouraged to go deeper in my faith and to trust God in the process.
The fellowship at the conference was so joyful, everyone felt so welcome to be there.
I left the conference feeling renewed and filled with peace and with a new appreciation of my Catholic faith.
Sheila Kelleher, UCC Chaplain –
I was delighted to be given the opportunity to travel to St Louis, Missouri to attend the SEEK23 conference with the Cork and Ross Diocese in January.
It was truly inspiring to see 17,000 people from across the world all gathering to celebrate their Catholic faith.
For me, the keynote speakers were the highlight of the trip, with each person sharing their personal faith journey. It was wonderful to be able to relate and be inspired by each speaker, showcasing we are not alone in our journey to Christ.
I would like to thank Bishop Fintan Gavin who made this trip possible; it was a once in a lifetime experience for which I am so grateful.
The theme of SEEK23 was "you are called". Photo taken in the America's Centre Convention Complex, St. Louis, Missouri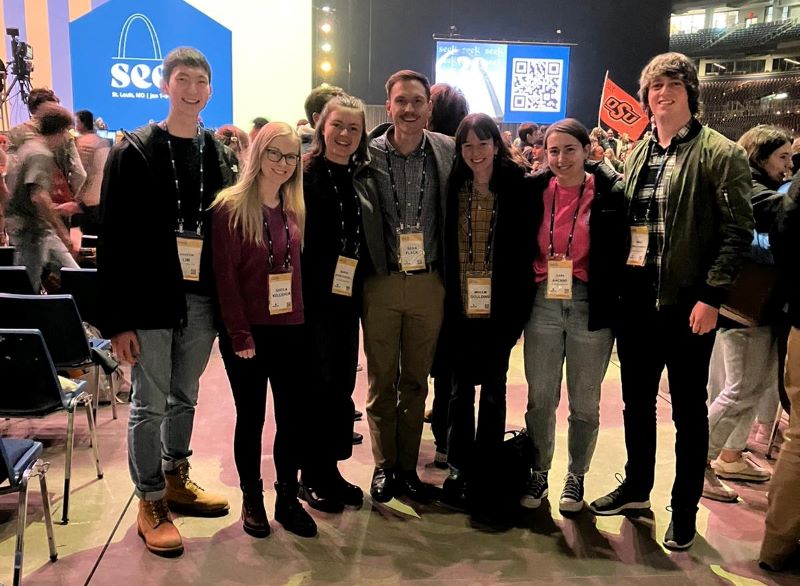 The Cork and Ross group photographed with UCD FOCUS Missionary Sean Flack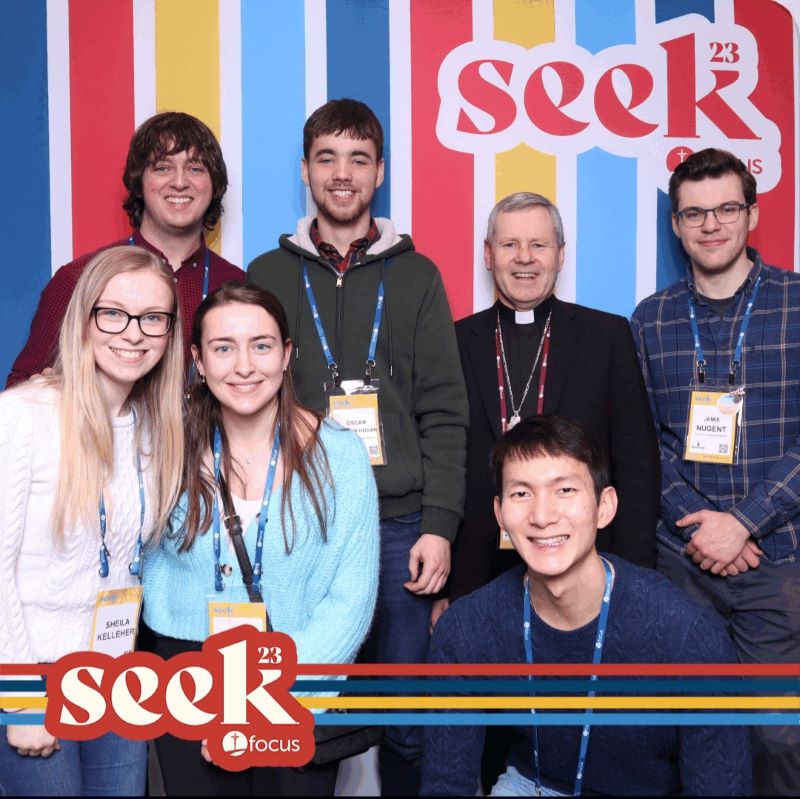 The group enjoying the photobooth at SEEK23.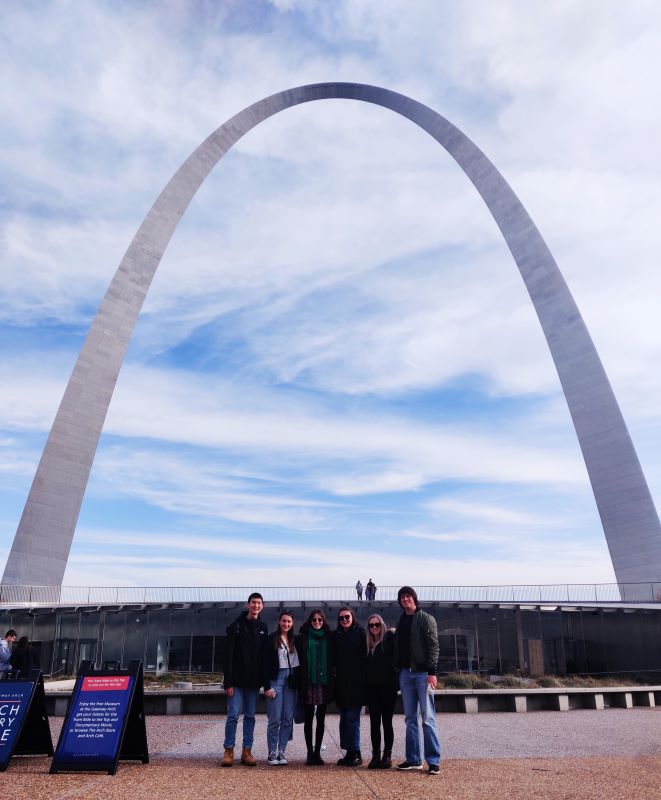 Andrew, Ciara, Miriam, Sarah, Sheila and James enjoying the views at the iconic "Gateway Arch" in St. Louis, Missouri.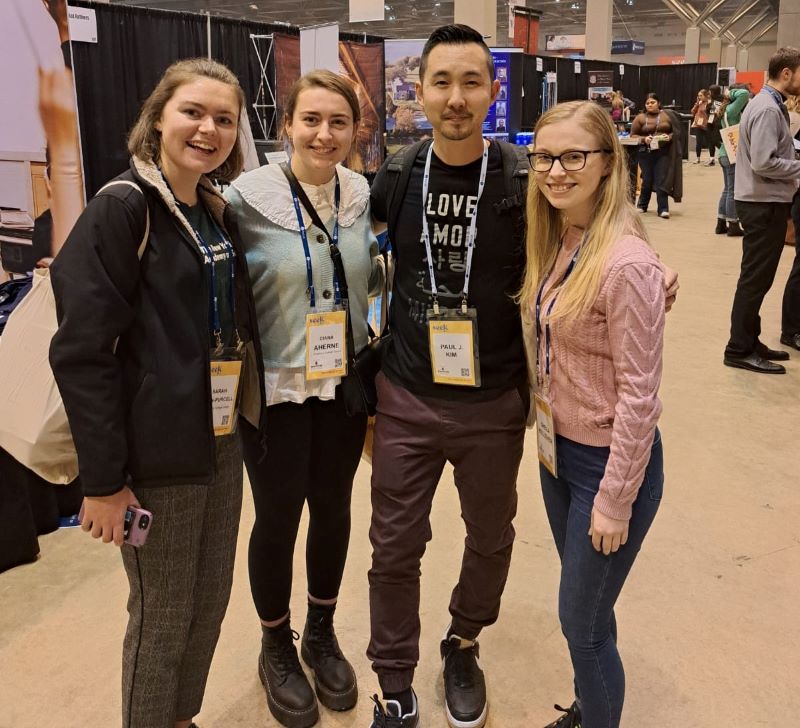 Cork and Ross attendees Sarah, Ciara and Sheila photographed with keynote speaker Paul J. Kim.