For a Synodal Church: communion, participation and mission
In October 2021 the Catholic Church's synodal process on the theme of synodality began. This was the first time that a worldwide listening process and consultation with parishes and dioceses was attempted and many people in Ireland took part in a listening process during the early months of 2022.
Did you take part?
Have you been wondering what happened after that?
Much has happened since then. Your participation formed part of a national document that was sent to the Synod office in Rome in August 2022. It also formed part of a global document called Enlarge the Space of Your Tent, which was published last October and then formed part of a presentation given by the Irish delegation that travelled to Prague this February for the first ever Continental Assembly of the Catholic Church's synodal process.
Update Flyer for Parishes and Groups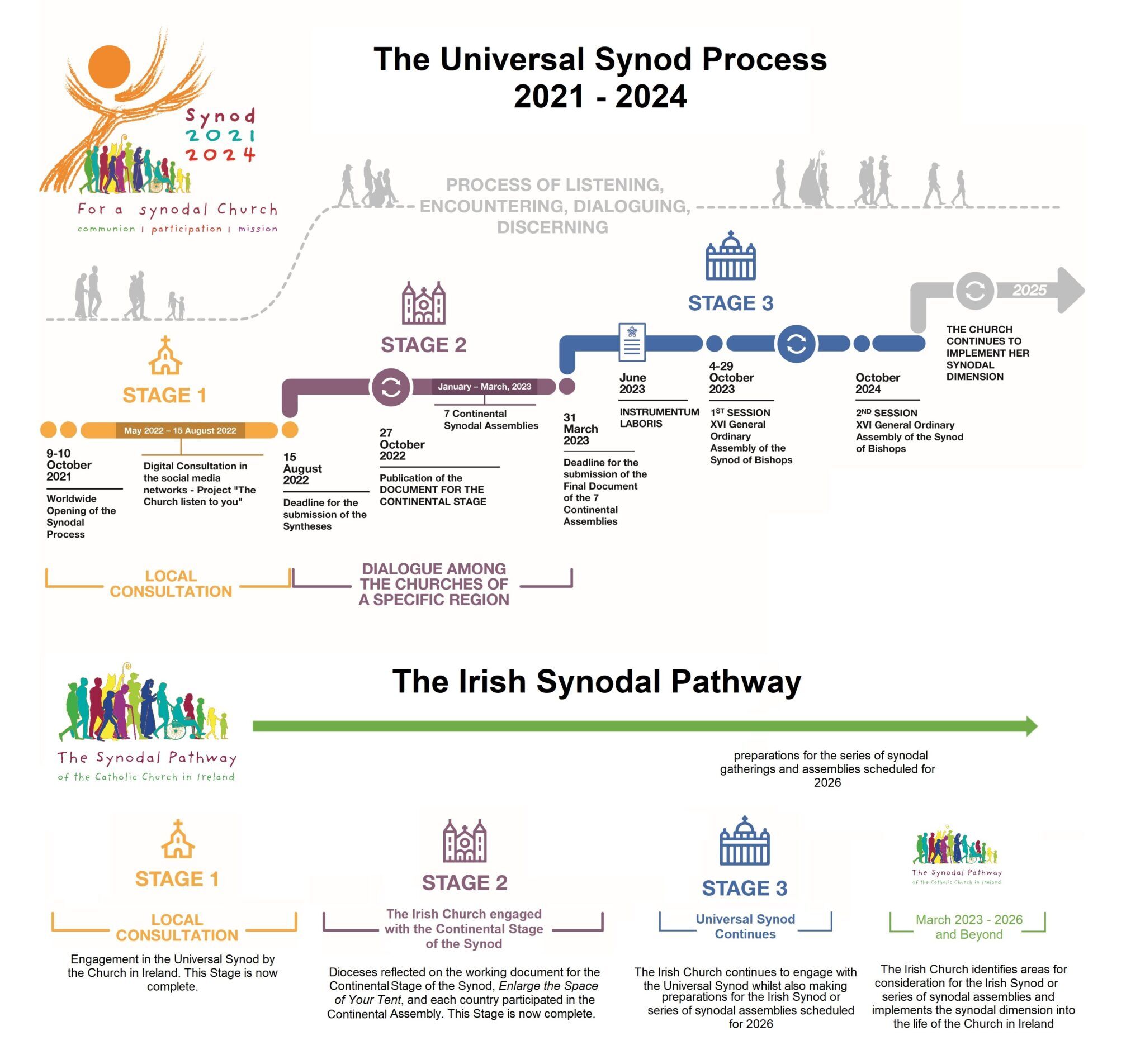 The Synod Process