Munster Konkans celebrated their first Christmas celebrations on 9th December 2022 last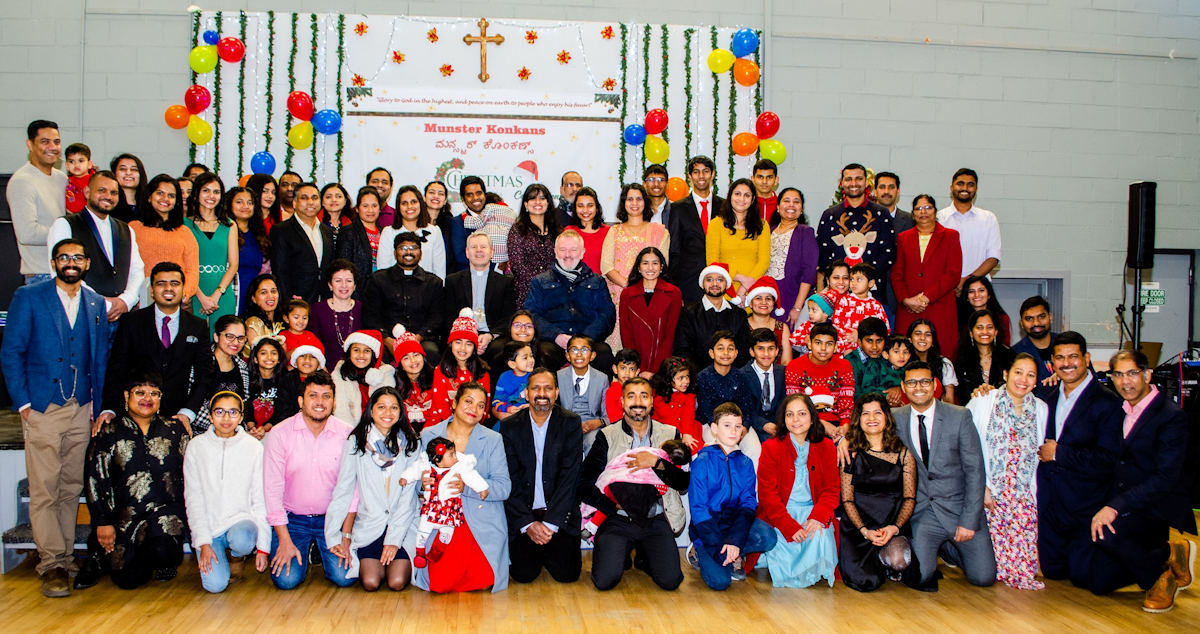 Mangalorean Catholics celebrate Christmas in Cork
This was the first such gathering of the group since its formation. Celebrations took place in Midleton GAA complex. Bishop Dr Fintan Gavin celebrated Mass at the beginning of the gathering.
This group is made of Mangalorean Catholics, an ethno-religious community who are Latin-rite Catholics from the Diocese of Mangalore on the southwestern coast of present-day Karnataka, India. All of those in attendance currently reside in Cork city or county and the wider Munster area.
Bishop Fintan was joined by Fr. Suresh Babu, a Camilian priest, currently chaplain in Beaumont Hospital, Dublin and Fr. Patrick McCarthy, chaplain in MUH, Cork.