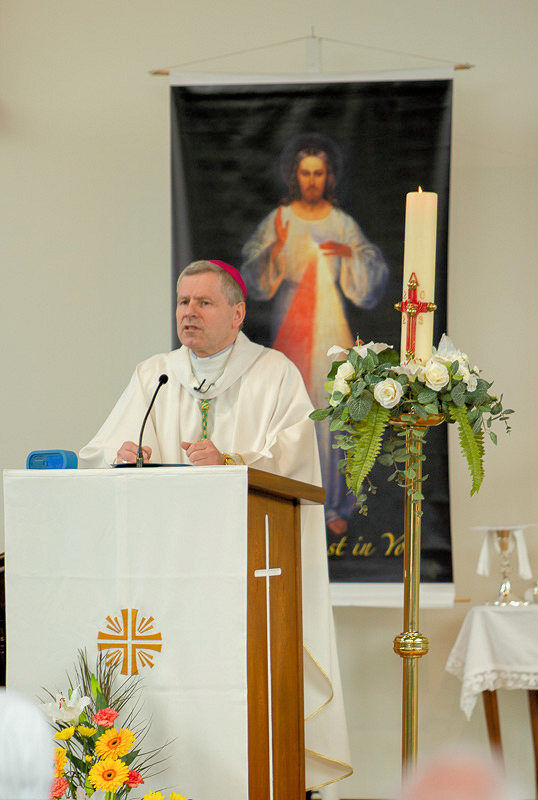 Bishop Fintan Gavin at the Divine Mercy Sunday Mass in Curraheen Church in Cork City on Sunday the 16th of April 2023 (Pic. Cillian Kelly)
Easter celebrates God's radical faithfulness, Bishop Fintan Gavin has said in his Divine Mercy Sunday homily
"The risen Lord is the living sign of God's enduring love, mercy and forgiveness."
Bishop Fintan joined over 900 people in the Church of the Real Presence, Curraheen Road, Bishopstown, Cork, to celebrate Divine Mercy Sunday.
It was a great celebration of God's love and mercy.
Bishop Fintan encouraged those in attendance to become missionary disciples and to share the Good News with others.
"Those of us fortunate enough to have received and nurtured the gift of faith now have the responsibility of passing it on to another generation." he said.
"People and priests together, through our common baptism are called to share that faith. To be missionary disciples of God's mercy, particularly on this day celebrating the divine mercy of God."
He also asked people to pray in a special way for vocations to the diocesan priesthood over the next twelve months. The Irish Bishops will launch a special year of prayer for diocesan vocations at the end of April.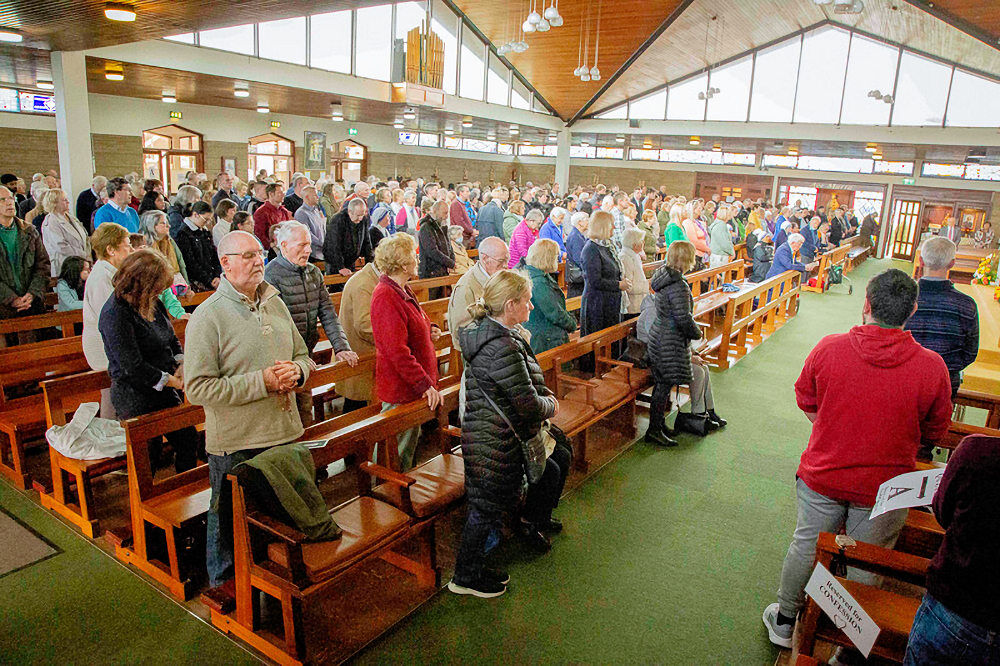 A large attendendance at the Divine Mercy Sunday in Curraheen Church in Cork City on Sunday the 16th of April 2023 (Pic. Cillian Kelly)