On Monday April 17th, Bishop Fintan Gavin accompanied the UCC Chaplaincy team on a visit to St. Stephen's Chaplaincy, University College Dublin
Bishop Fintan celebrated Mass in Our Lady Seat of Wisdom Chapel along with Fr. Gerard Dunne (UCC Chaplain), Fr. Eamonn Bourke (UCD Chaplain) and Fr. Brendan Ludlow (UCD Chaplain).
The Cork visitors were also introduced to the UCD FOCUS missionaries which work with the chaplains in UCD. These missionaries work to encounter students in friendship where they are, inviting them into a personal relationship with Jesus Christ and accompanying them as they pursue lives of virtue and excellence.
Finally, the Cork visitors attended the UCD Newman Catholic Society's weekly meeting, which is a meeting run by Catholic students to learn and grow in their faith in university.
It was a blessed visit to St. Stephen's Chaplaincy.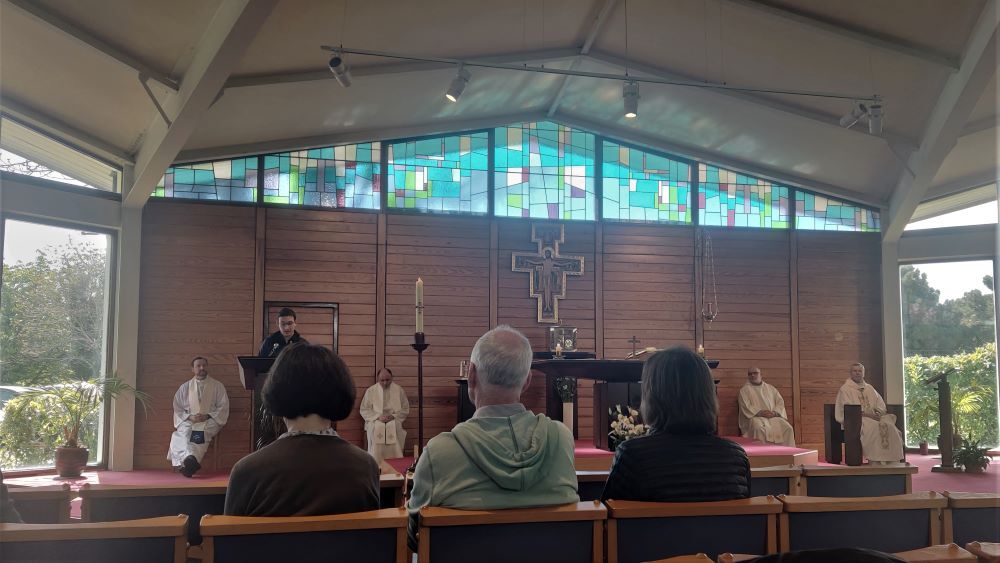 Bishop Fintan Gavin celebrates Mass in Our Lady Seat of Wisdom Chapel with UCC and UCD Chaplains