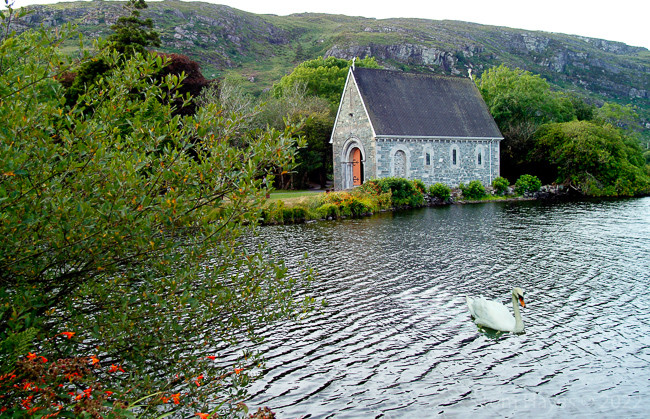 Gougane Barra
The annual pilgrimage in honour of St. Finbarr to Gougane Barra will take place on Sunday the 25th of September (the feast day of St. Finbarr).
The rosary will be recited at 2:30pm and Mass will be celebrated by Most Rev. Fintan Gavin, Bishop of Cork and Ross at 3pm.
This year marks the 120th anniversary of the dedication of St. Finbarr's Oratory, Gougane Barra. The Oratory was built in 1900, opened in 1901 and dedicated on the 15th of August 1902. Among those present on that day was Pádraig Pearse who was on a cycling tour of Ireland at the time.