Fr. Roma Biletskyy celebrated Mass for the Ukrainian Community in Cork on Christmas Eve in the Church of the Incarnation in Frankfield
Over 200 members of the Ukrainian Community were present for the Mass.
Bishop Fintan, who presided, warmly welcomed all those present in particular those who have been forced to leave Ukraine as a result of the war and have arrived in the Cork area. He also assured them of spiritual support and fervently prayed for an end to the war.
Rev. Alan Marley, Church of Ireland Chaplain to UCC was also in attendance.
The Ukrainian Community will again meet for the celebration of Christmas on Saturday 7th January at 3.30pm in the Church of the Incarnation, Frankfield. Fr. Roman and the Ukrainian community are very grateful to Fr. Kevin O'Regan PP and Frankfield Parish for their hospitality and welcome.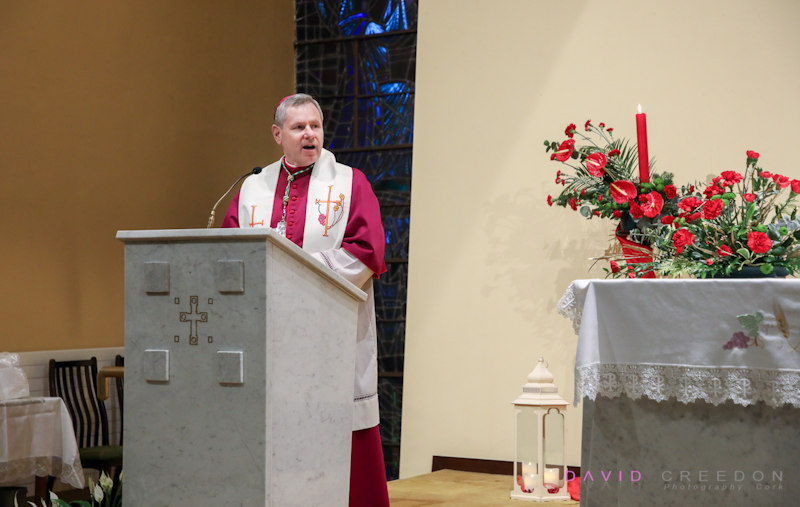 Bishop Fintan Gavin gives a sermon at the Church of the Incarnation, Frankfield, Cork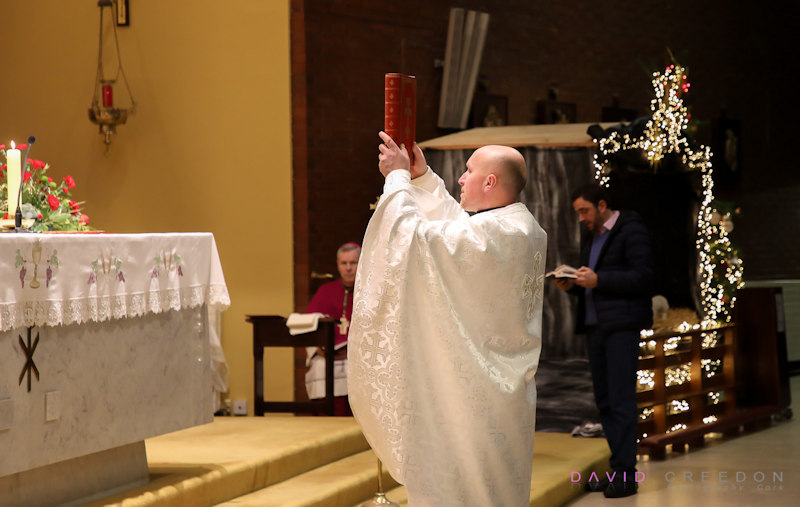 Father Roman Biletskyy saying mass at a special Ukrainian service on Christmas Eve
Photos courtesy of David Creedon, Photography