To celebrate the beginning of the season of Lent on Ash Wednesday, Bishop Fintan visited University College Cork
He was the principal celebrant at the three Masses in the Honan Chapel. In his homilies, he encouraged those attending to make conscious choices for Lent using the tools of the Gospel for Ash Wednesday to enter more fully into a deeper relationship with Christ.
During his day long visit to the university, Bishop Fintan was warmly welcomed by students and staff. He took the opportunity to meet the chaplaincy team (Fr Gerard Dunne, Sheila Kelleher, Miriam Goulding, Rev Alan Marley and Geraldine McAllister). Bishop Fintan also had meetings with student groups, staff from across the university and held meetings with senior officials.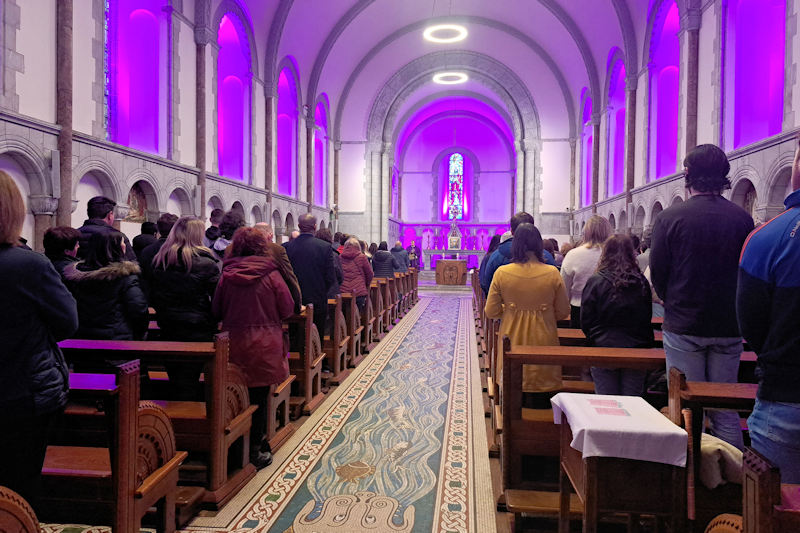 Ash Wednesday Mass celebrated in the Honan Chapel