On 2nd February, the Feast of the Presentation of the Lord, over 100 religious women and men from communities throughout the Diocese of Cork and Ross joined with Bishop Fintan to celebrate Evening Prayer in the Cathedral of St. Mary and St. Ann to mark the World Day for Consecrated Life
The Poor Clare Sisters on College Road also participated via the Cathedral livestream in their monastery.
The Feast of the Presentation of the Lord is set aside in the Church as a special day to pray for women and men in consecrated life. Pope Saint John Paul II instituted the World Day for Consecrated Life in 1997.
The music and singing was provided by students from St. Aloysius Girls Secondary School Cork.
In a testimony during the celebration, Br. Simon Fernandes (a member of the Chaplaincy Team in Coláiste an Spioraid Naoimh, Bishopstown) highlighted the faith of his grandmother, who introduced him to Mass and to prayer, as profoundly influencing his vocation. He spoke of the wisdom of older Religious in Ireland today, the young people he has encountered who are searching for God and his personal experience of God's love during his formation journey. He emphasised the important role of Religious of all ages in witnessing to the joy of the Gospel in today's secular society.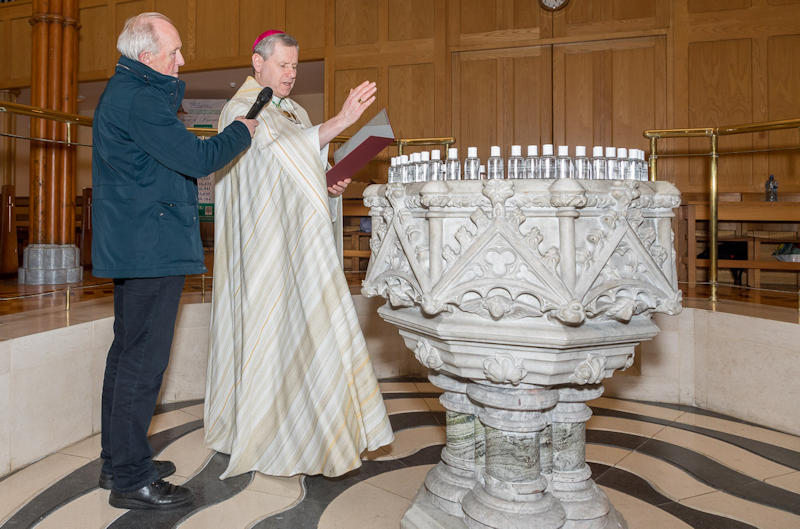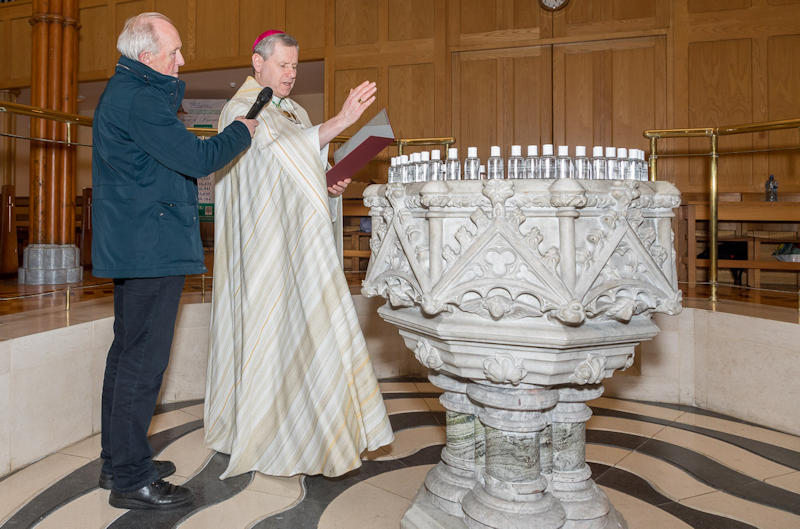 800-BishopFintanblesseswaterattheCathedralBaptismalFontforeachReligiousCommunityintheDiocese
Bishop Fintan blesses water at the Cathedral Baptismal Font for each Religious Community in the Diocese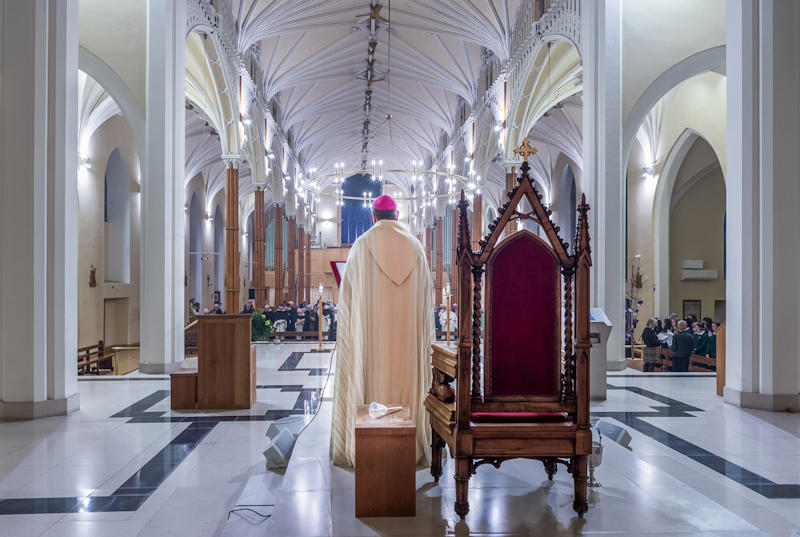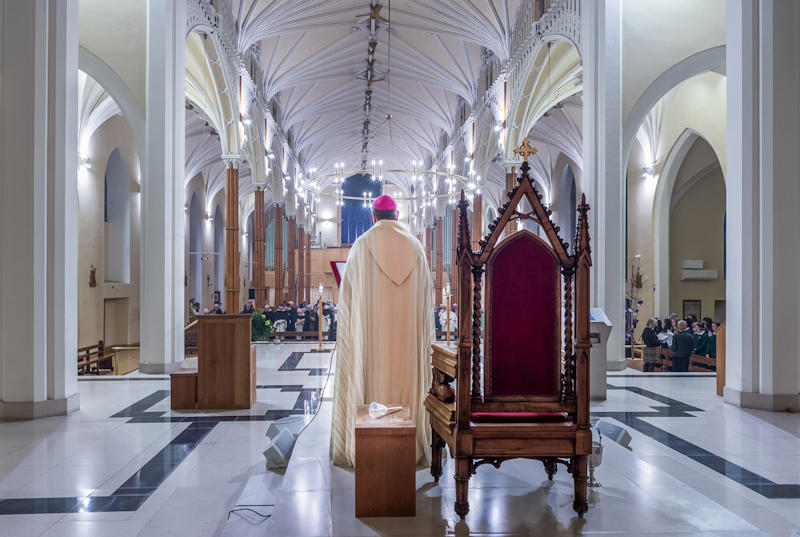 800-BishopFintanpresidesatEveningPrayerforWorldDayofConsecratedLife
Bishop Fintan presides at Evening Prayer for World Day of Consecrated Life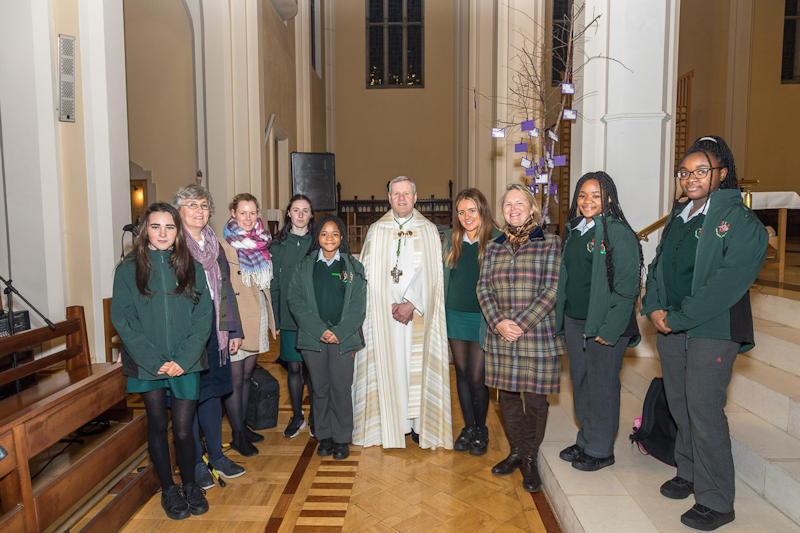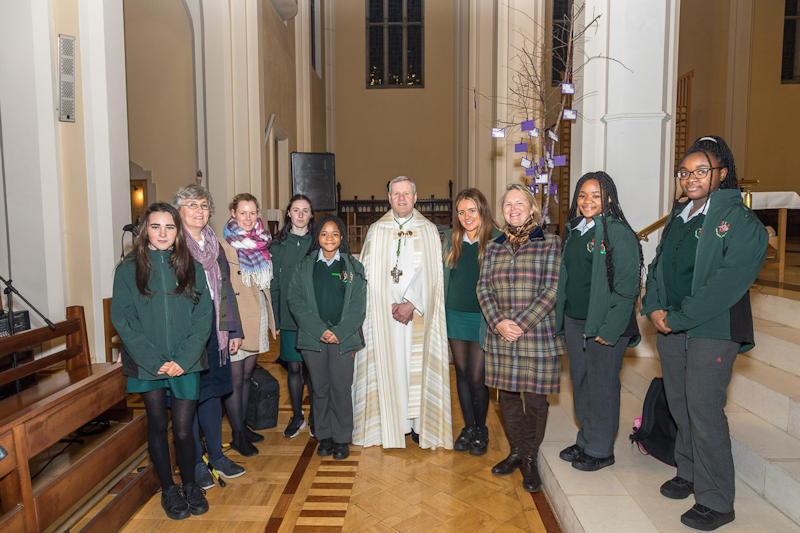 800-BishopFintanwithsomeofthestudentsfromStAloysiusGirlsSecondarySchool
Bishop Fintan with some of the students from St. Aloysius Girls Secondary School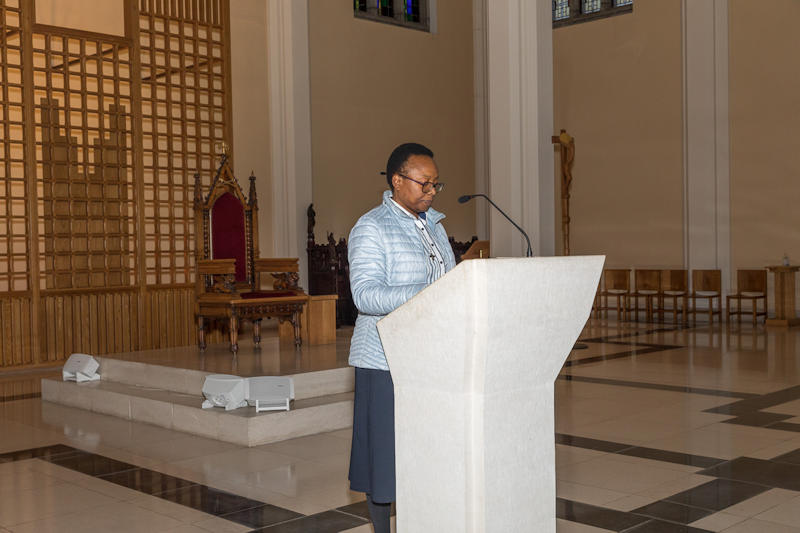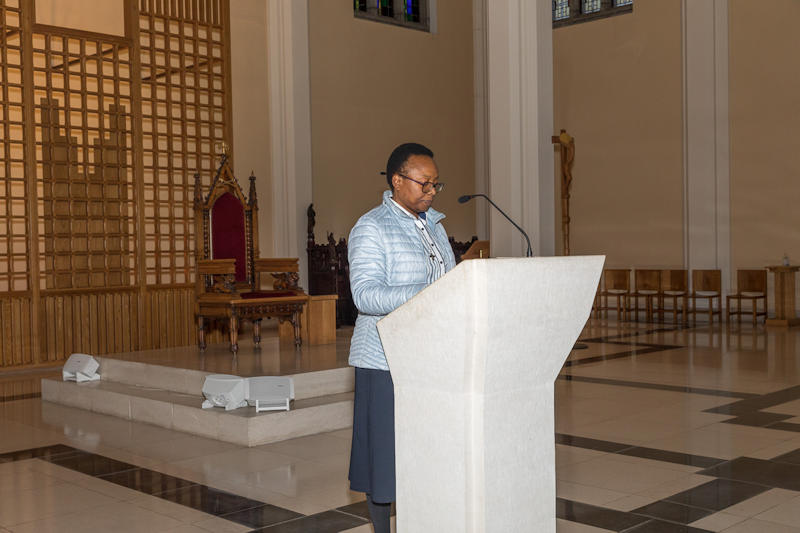 800-SrMaryUsifohOLAwelcomingReligious
Sr. Mary Usifoh OLA welcoming Religious
800-MembersoftheDominicanCommunity
Members of the Dominican Community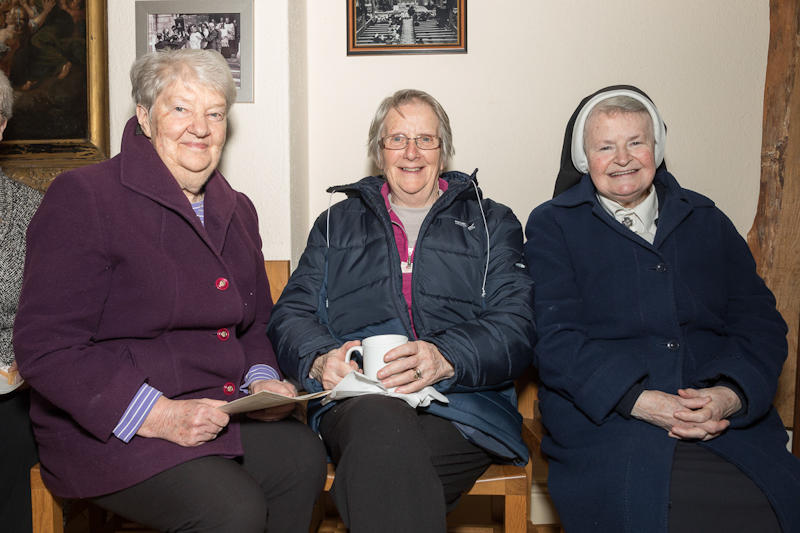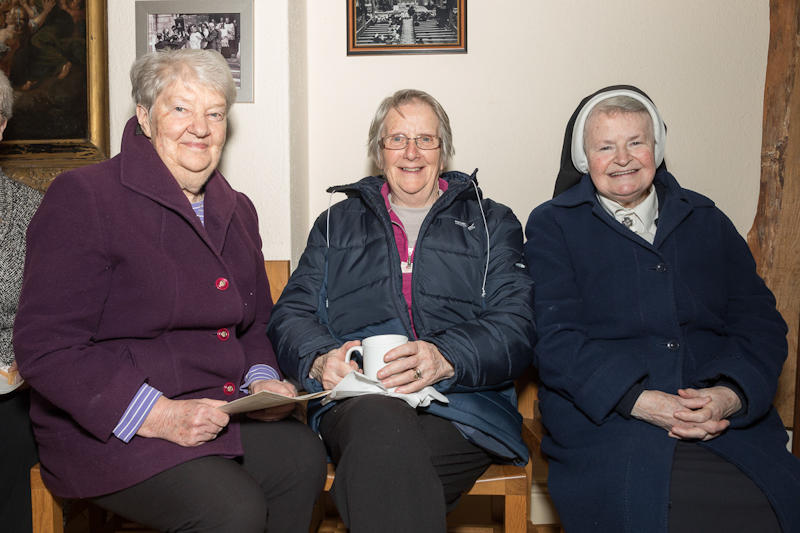 800-LightRefreshmentsandaSocialGatheringfollwedEveningPrayer
Light Refreshments and a Social Gathering follwed Evening Prayer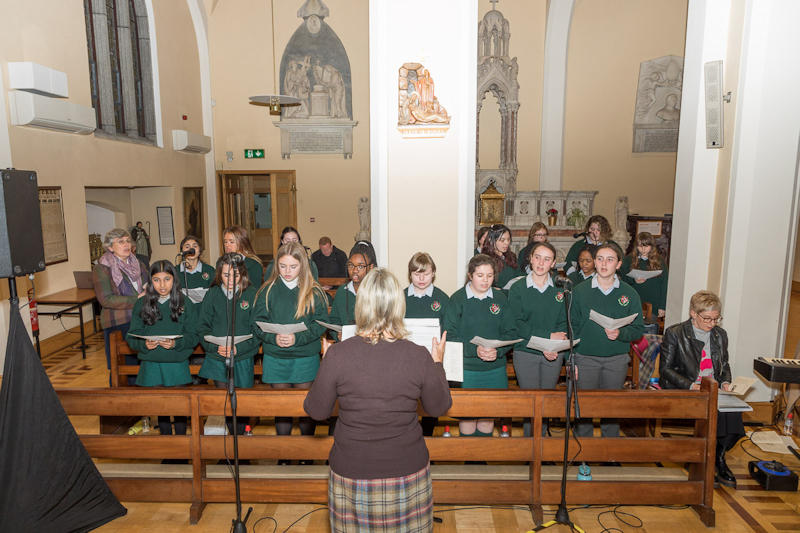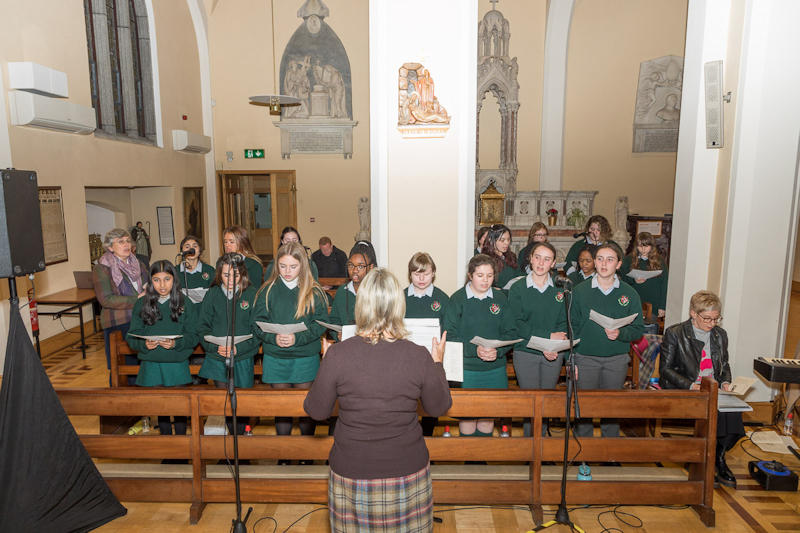 800-StudentsfromStAloysiusGirlsSecondarySchoolleadtheSinging
Students from St. Aloysius Girls Secondary School lead the Singing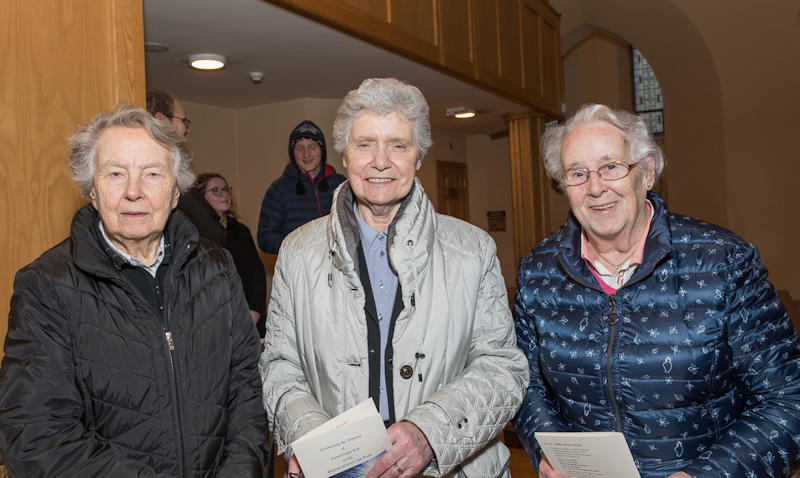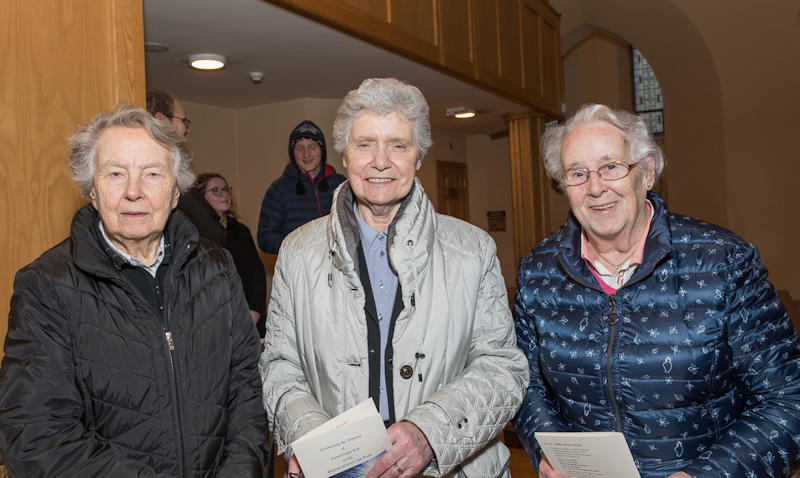 800-ArrivingforEveningPrayer
Arriving for Evening Prayer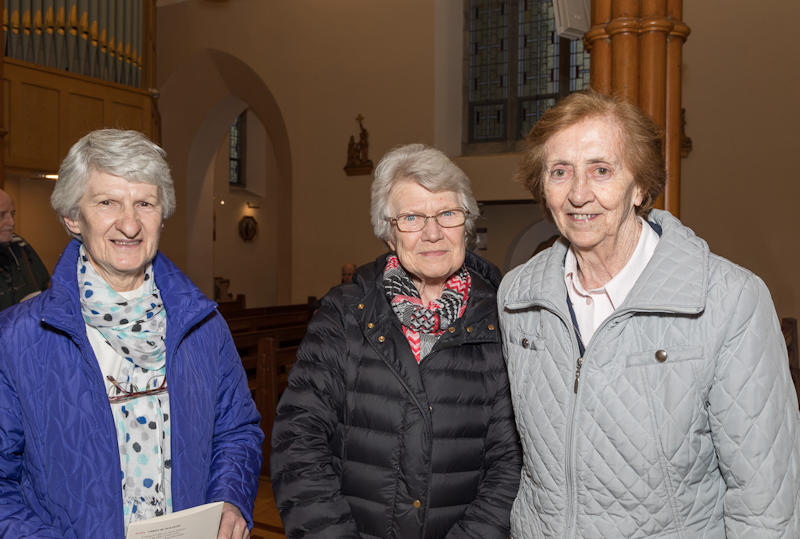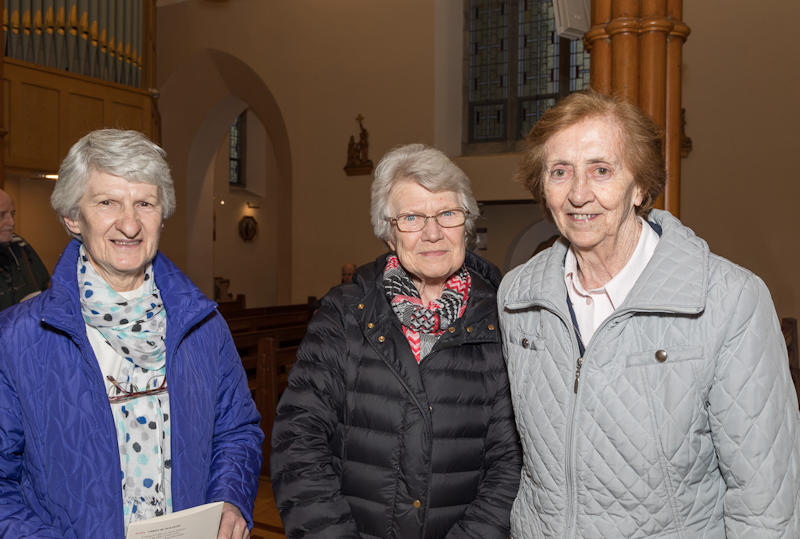 800-CelebratingWorlddayofConsecratedLife
Celebrating World day of Consecrated Life