On Saturday 4th March, over 80 people attended a very successful workshop for cantors, choir members and those who lead congregations in singing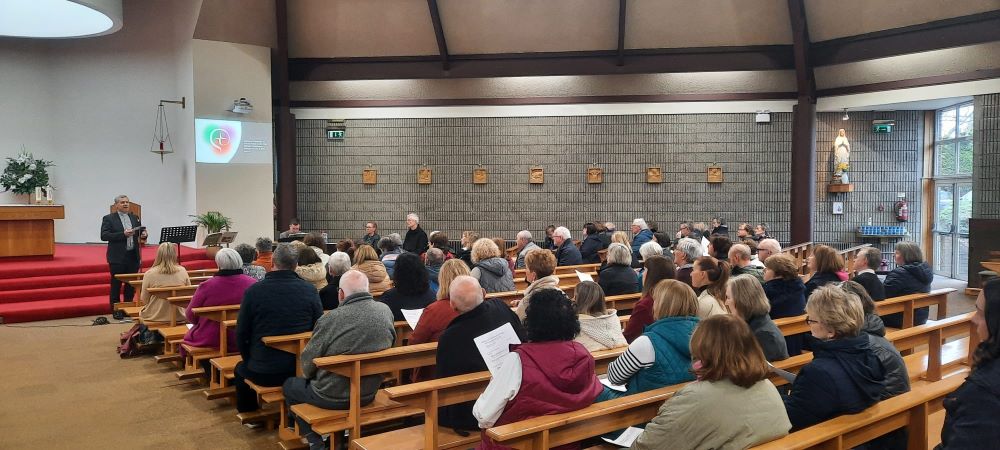 Bishop Fintan welcomes participants to the Cantors' Workshop
On behalf of the Advisory Committee on Church Music to the Irish Bishop's Conference, the workshop facilitators were Fr. Columba McCann OSB, Karen Donovan and Gerard Lillis.
Music on the day included psalms, music for the seasons of Lent and Easter as well as new pieces by Irish composers.
The Diocese of Cork and Ross facilitated this workshop and is grateful to Susan Ormond for co-ordinating the workshop. Susan is choir director in the Cathedral of St. Mary and St. Ann.
Workshop participants were also encouraged to join the combined choirs/cantors who will participate in the revised Cork Corpus Christi Procession in June 2023.