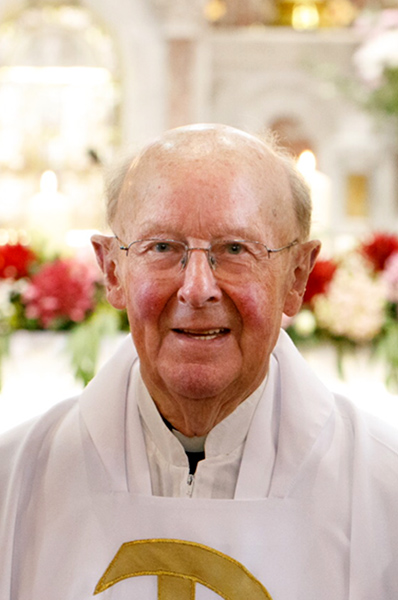 Canon Liam O'Regan
Death of retired Douglas Parish Priest
The Diocesan Office has announced that Canon Liam O'Regan, retired parish priest of Douglas, has died.
Canon Liam was ordained in 1961 and began his priestly ministry on temporary mission in Motherwell Diocese, Scotland. On his return in 1962 he served as curate in Uibh Laoire Parish as well as Assistant Diocesan Inspector.
He then served as Chaplain to Sarsfield Court Hospital and as Diocesan Advisor for secondary schools, Dean of Residence in UCC, Curate in the parishes of Enniskeane, Kilmichael, Ballyphehane and The Lough.
He was appointed Administrator of Kilmichael Parish (1988 – 1990) and as Parish Priest in Knocknaheeny and Holyhill (1990 – 1996) and in Douglas (1996 – 2008).
Canon Liam continued to serve in Douglas Parish as Assistant Priest until his retirement in 2015.
May Canon Liam now rest peacefully in the Lord whom he faithfully served.