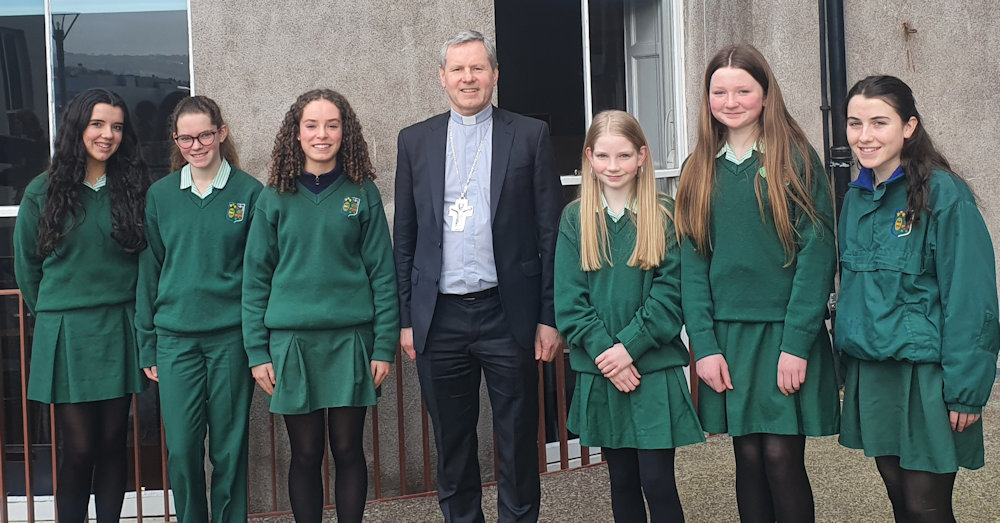 Bishop Fintan with students of St. Angela's College
On Tuesday February 7th, Bishop Fintan made a Pastoral Visit to St. Angela's College, St. Patrick's Hill; a Catholic School for girls located in the heart of the city.
He was warmly greeted on arrival by School Principal Mr. Pat Curran and Deputy Principal Ms. Edel O'Donovan before being invited to join a Junior School Assembly for a Prayer Service followed by an interactive dialogue with students.
The Service was student-led and began with a musical recital followed by scripture readings and prayers. During his address to students, Bishop Fintan encouraged the girls to believe in themselves, to have courage and to grow their faith by setting time aside for a personal relationship with Jesus. He urged students to embrace all the various educational opportunities that St. Angela's College provides and to enjoy their school experience. He then asked students to allow Christ into their lives, to develop a special relationship with him through their practice of daily prayer. He encouraged the girls to believe that they are loved by God and that he has a plan and purpose for each of their lives. In coming to know Christ, Bishop Fintan assured them that they would have a friend for life.
During the interactive Q&A session which followed, students engaged enthusiastically with Bishop Fintan as he shared with them aspects of his personal journey of life as a student, as a priest, as a teacher and as Bishop of Cork & Ross.
Students also offered suggestions to the Bishop in relation to how effective channels of communication with young people could be developed and further enhanced through the use of social media and various youth-centered faith gatherings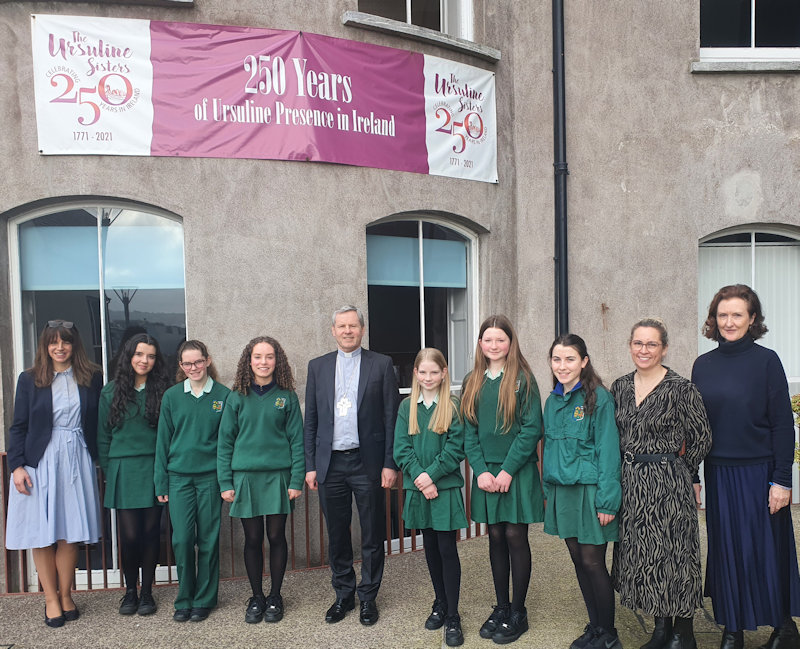 St. Angela's College students with Bishop Fintan and teachers, Claire O'Grady, Sally Whelan and Mary Murphy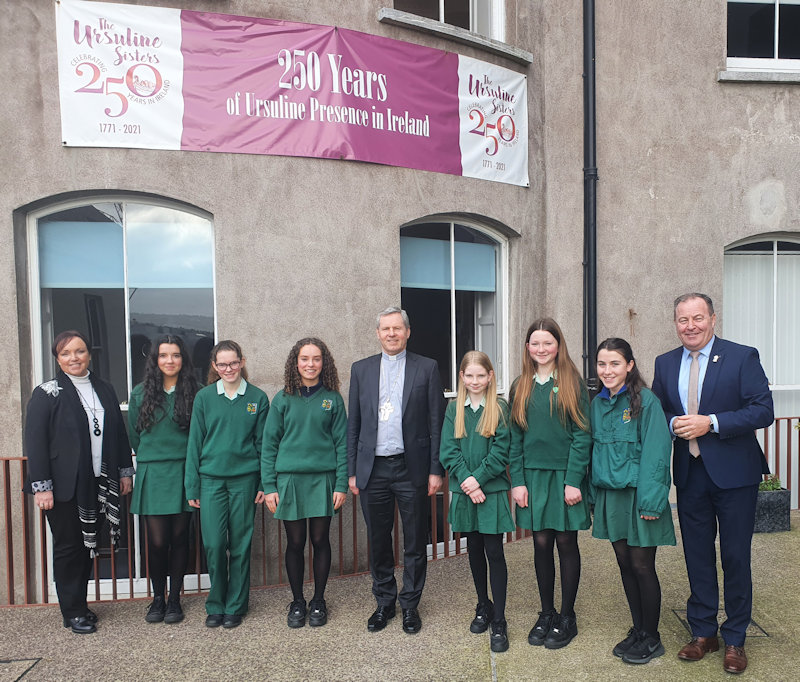 Bishop Fintan and students of St. Angela's College with Deputy Principal, Edel O'Donovan and School Principal, Pat Curran